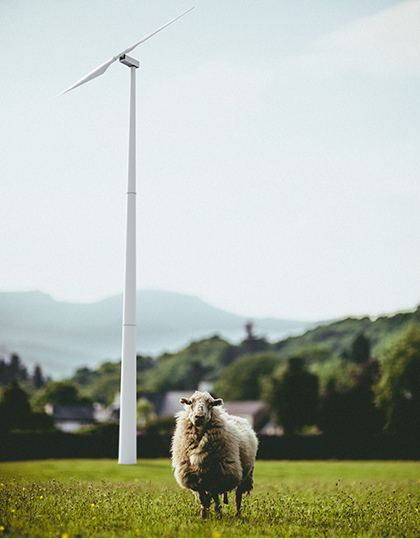 The wind has long served as a power source to humans, sailing our ships, grinding our grain and pumping our water. Today, wind power has become one of the fastest-growing renewable energy solutions. And that's not just because the technology prices are dropping – wind is naturally free and available virtually everywhere.
Now we can give you the tools to turn wind into energy that powers your home, your business and your wallet.
GET A QUOTE
Why us
IT'S EFFICIENT
You can easily see how much installing a wind turbine will cost and what it will bring you in return, both in saving your money and the environment.
READ TRUE STORIES
IT'S SIMPLE
We'll help you navigate the ins and outs of installing a wind turbine on your location.
WIND ABC
IT'S STRAIGHTFORWARD
All of our turbines are made in Europe, which means you get high-quality products, a warranty and proactive maintenance.
OUR WIND TURBINE